How did sportswear become not only the norm but the high fashion choice for just about everybody? It is a long and circuitous tale of social change, urban adaptation, random cultural moments, and the science of synthetics.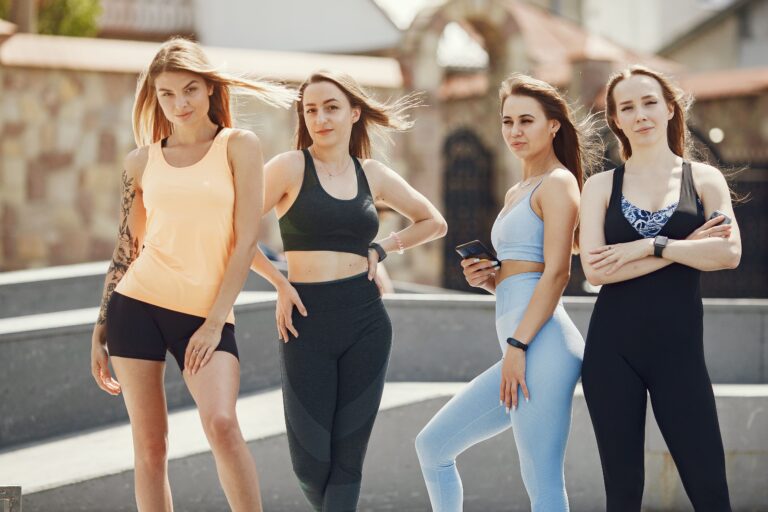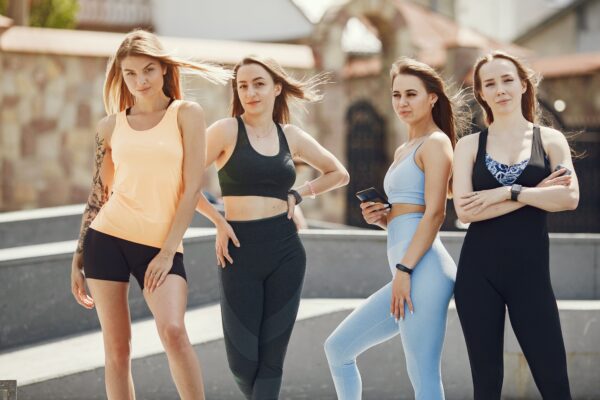 At the beginning of the twenty-first century, "sportswear"  was described as a broad category of fashion-oriented comfortable attire based loosely on clothing developed for sports participants. "Active sportswear" is the term used to cover the clothing worn specifically for sport and exercise activities. And now, sportswear has become an everyday use attire from the second half of the twentieth century in the clothing of the world.
---
Back in the Sportswear era
The sportswear era started in the 1920s when two Parisian tennis players. They were Jane Regny and Suzanne Lenglen who decided to include their sporty clothing in the collegiate style. At the same time, activewear became more demanding among American women. Because they found such clothes comfy and cute to watch sports. The development of stretch materials increased the production of nylon athletic shorts, anoraks, and zip-up hoodie windbreakers. In the 1960's color-coordinated nylon and cotton, tracksuits were available on the fashion market. Besides, gray, red, and blue ones are considered classic sportswear now. In the 1970s, sneaker style was adopted by most fashionistas. The sneakers raised hip hop fashion to a new level of influence that actually remains powerful today. At that time, yoga pants stopped being outfits just for yoga class and were included in the street style.
So, the sportswear style became high fashion thanks to its simplicity and multi-functionality. Tracksuits, yoga pants, sneakers, and ski suits could kick-start the process that is going from strength to strength.
Where Sportswear meets High Fashion
When it comes to the word combination "high fashion", we just imagine some elegant and luxurious clothes made by well-known fashion designers. How could it happen that sporty outfits became a part of high fashion? Of course, it was a long and circuitous process, which began in the 1920s in France and simultaneously in America. Thanks to social change, urban adaptation, and the development of synthetic fibers. Now sportswear brands are extremely popular throughout the world. Here is a list of our top 5 favorite sportswear brands. These brands are known to balance the comfort of sportswear while infusing a fashion statement.
Check these brands out pick your favorites too:
1. NEBBIA
Designed and manufactured in Europe, Nebbia has been producing elite-level sportswear since 1997. From joggers to tank tops, sports bras to crotch pants, NEBBIA offers it all. Most importantly, the collection offered by this outstanding brand is worn by globally acclaimed bodybuilders, athletes and fitness ambassadors, and enthusiasts across the world. Since its inception, NEBBIA has grown to become one of the most successful activewear brands worldwide. The reason behind its success is that of the brand putting in its best to combine functionality, design, green technology, and quality to ensure comfort and style at the same time.
2. Protokolo
Perfect for modern women who wish to turn their sportswear wardrobe into their everyday wardrobe, PROTOKOLO has long been delivering top-quality activewear since the year 2000. As one of the most sought-after Colombian brands, the unique design and premium, durable quality of their products is what make PROTOKOLO stand out in the market. Protokolo focuses on young, dynamic, and modern women that are dedicated to their health and are inspired by and interested in fashion. To satisfy the customer's needs and to keep up with the ever-evolving world of fashion. Protokolo crafts 4 collections per year.  Their goal is to put out a variety of products, from sexy cuts, bright colors, and fun prints to discrete colors and basic cuts, so that there truly is a piece in our collection for everyone.
Protokolo stands out because of the durable quality of the products. They offer a variety of fabrics, most of which have smart properties like moisture management, UV protection, colorfastness, etc. The brand manufactures all its sports apparel in Colombia while being based in Florida, the USA The collection presents sexy, bright, and fun prints in basic cuts and discrete colors and launches 4 collections per year. So, when you opt for sportswear from PROTOKOLO, you can be assured of acquiring the workout look that you have long desired!
3. Ryderwear
Ryderwear currently offers a wide range of workout wear for all categories of fitness enthusiasts, including gym junkies, athletes, and bodybuilders. Over the years, the brand has demonstrated its commitment to providing the best possible shopping experience to customers. The recently launched sale for the Christmas, Boxing Day, and New Year periods are a  testament to this customer-centric approach. Reputed for offering the best women's fashion and workout leggings, Ryderwear has combined quality with its own modern style, a feature that has helped it stand out from other brands in the market. The leggings range includes seamless leggings and high-waisted leggings, all designed to offer comfort and optimal functionality.
Conclusion:
Sportswear has come full circle: from athletic high fashion clothing to streetwear. Its increasing popularity is unstoppable and is on the verge of becoming a luxury product. The signs are obvious: leggings have replaced jeans and have become the new necessity in everyone's wardrobe. The leading sports athletes fill the front row of fashion shows and garments such as sweatshirts and jogging pants. No doubt it has become a cool splurge where sport and luxury come together.