We are in the middle of a global climate crisis. Every choice we make contributes towards or against our planet and our future generations. Tonnes of waste produced by humankind now winds up into our beloved oceans, only contaminating our beautiful planet further. This makes it all the more important for us to make conscious, environment-friendly choices in our day-to-day lives. Realizing this urgent need, Nebbia now brings to you its eco-friendly workout outfits through the wide collection of Nebbia x Seaqual. It is known that according to Greenpeace, every year 12 million tons of garbage end up in our seas and oceans, endangering the animals that live there and the ecosystem itself. The main reason for this is that humanity produces almost 400 million tonnes of plastic annually. From that amount, 12 million tonnes end up in the ocean every year. With this tempo, there will be more plastic than fish in our seas by 2050. These facts and more, give rise to the need for collections like Nebbia x Seaqual. But before we dive into this innovative collection by Nebbia, let us know more about the processes that transform sea waste into wealth. This is the journey of how Nebbia and Seaqual transform seemingly useless ocean waste into the very desirable Nebbia workout outfits.  
How is ocean waste recycled by Seaqual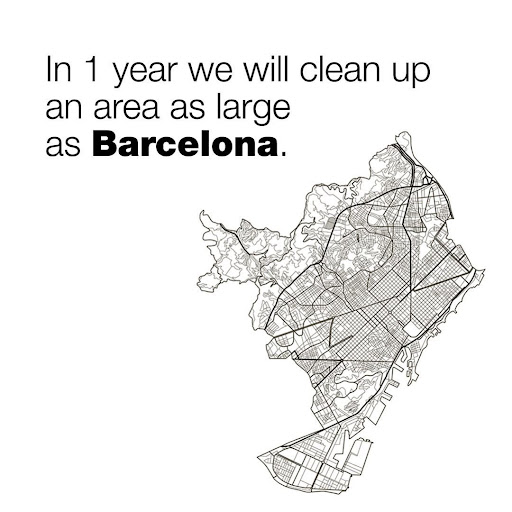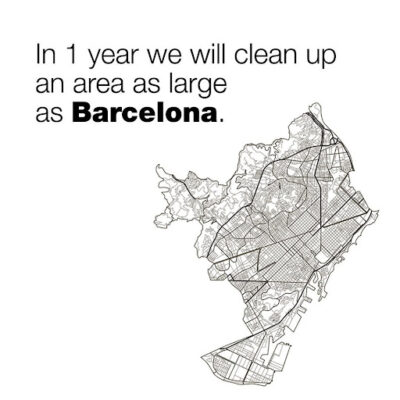 Ocean waste is usually recycled following a systematic system. Each of these processes is designed so as to deliver the best of recycled materials while causing the least harm to the environment. The 3 basic steps can be summarised as:  
Collection
Ocean waste including fishnets, bottles, packaging, etc is first collected manually. This collected garbage is then delivered to waste collection stations. This waste is stored until it is transferred to different facilities for the treatment process to begin.   
Sorting
Used and collected plastic waste from the ocean is received at sorting centers. Here the waste is sorted and separated either by manual or mechanical labor. Manual labor usually involves the manual effort of sorting through the debris. When mechanical labor is used, the advancements of technology come into focus. The ocean waste to be sorted is spread out on a conveyor belt. This conveyor belt then passes under electromagnetic light. The amount of light absorbed by each material in the waste is noted and separated.  
Extrusion
The separated material is then shredded up to an even size, no matter what type the plastic material is of. These pieces are further ground up to a paste and heated until the material melts into a slurry. This liquid slurry can be then molded into any shape for any purpose, using different molds. The recycled material undergoes further processes to remove any unwanted contaminants in the material.
Types of recycled fabric in our workout clothes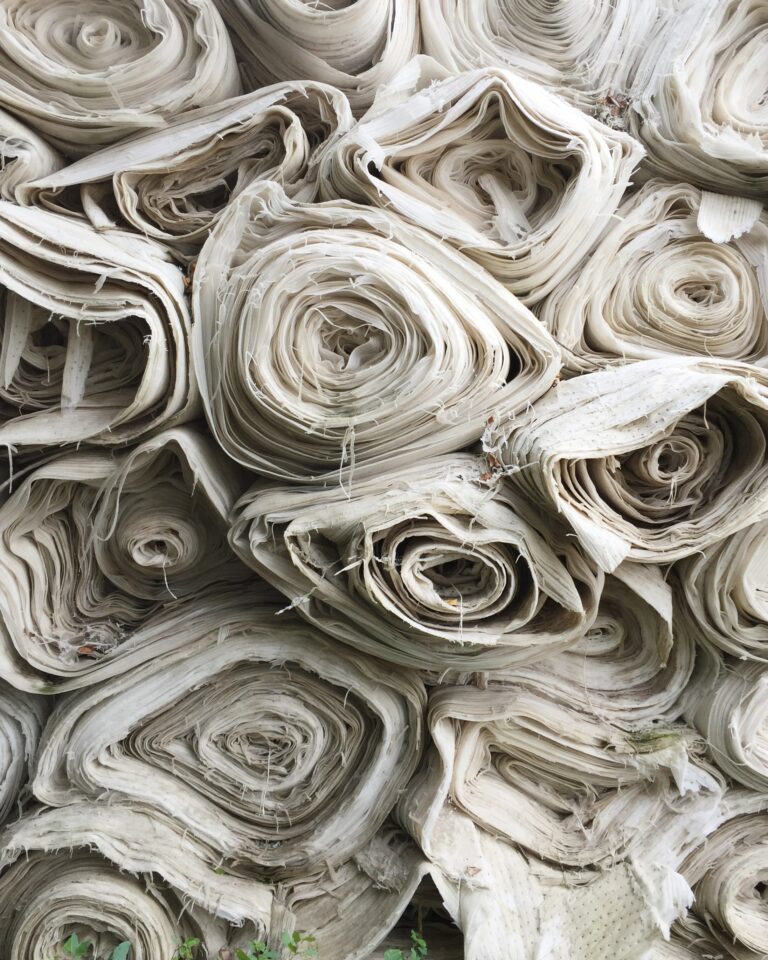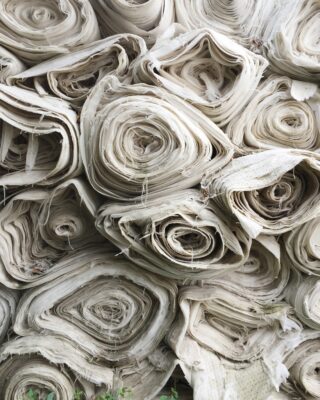 Depending on the types of processes and chemicals used in the recycling process, the type of material made changes. The following fabrics are popular for their very characteristic comfort as they feel exactly like not-recycled fabric does.  
Nylon EconylÒ
This fabric primarily makes use of the plastic components in the sea waste. This may include old fishing nets, waste bottles, plastic packaging, etc. These are often eaten up by seawater animals and ultimately end up on our plates. Using these very materials into recycled outfits, not only reduces the sea's burden of plastic but also gets it out of the ecological cycle. This waste is first regenerated into its original form. This is then spun using spinning wheels until an entire yarn of nylon thread is formed. This yarn is then used to make outfit wear of the highest quality. As we reduce the plastic in the ocean, we also make sure that for every 20 tonnes of yarn used, we save 70 barrels of crude oil and avoid emitting 57 tonnes of C02 into the atmosphere.  
Recycled polyester
This fabric utilizes plastic bottles often found in the sea waste, especially PET bottles. These bottles are often seen strewn on the beaches and are found floating in the clear blue ocean water, maligning its beauty. But using this waste for making clothes is an excellent way of recycling this waste. Recycling this waste is done by sorting the plastic and industrial waste from other waste. This sorted waste is then ground into much smaller and finer pieces to get a slurry ready for the next step. These remains are then spun into yarn that is further used to make polyester fabric. This recycled polyester is very similar in quality and feels to the usual polyester. But recycled polyester is much kinder to the environment.  Moreover, this fabric is best suited for workout outfits. Such synthetics are among the most durable materials and thus, are suitable for high-intensity workouts. They absorb very little moisture and dry quickly. Such fabrics are also curved hugging and hence compressive. Compressive materials press against your body, which speeds up your blood flow and improves the transport of oxygen. What's more! Recycled material is flexible, durable, and sweat-wicking and helps with cooling down. These factors make recycled fabric the best choice for workout outfits and activewear. 
How to choose the workout outfit fabric for you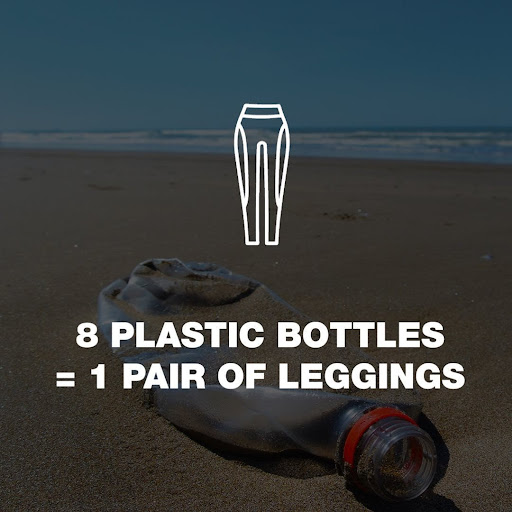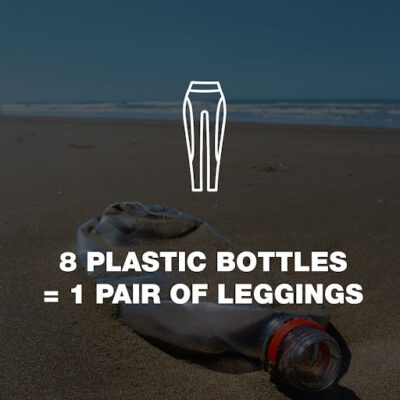 Each workout outfit fabric comes with its share of pros and cons. And each fabric is hence suitable for a particular type of workout. But how do you choose the best workout outfit for you? Here we have the perfect guide to help you find the outfit of your dreams, according to your preferred workout routine: 
Yoga, pilates, and low-intensity workouts
For workouts like yoga and pilates, comfort is our main concern. This makes cotton the prime contender for workout outfit fabric. Cotton is known for its soft, easily permeable materials that make it easy for our skin to breathe during workouts. While some fabrics might pull up when they absorb sweat, fabrics with the cotton-polyester combination do not become heavier. They tend to hold their shape and keep you looking fly.  Our favorite Nebbia workout outfit suitable for low-intensity workouts is the Limitless Collection. Notable pieces like the NEBBIA BOYS shirt made from 100% cotton and the Joggers with a 12% polyester content will keep you both comfortable and stylish.    
High-intensity workouts and group workouts
Higher the workout intensity, the higher the chance of you breaking into a sweat. The workout outfit you wear also needs to keep you comfortable through this. Flexibility is yet another factor that the fabric must easily endure. These qualities are the top priority of fabrics like polyamide (nylon). It absorbs barely any sweat and bears no weight of the sweat. Thus keeping you feeling light during your workouts. Our POWER collection encompasses all these qualities. The high waist fit & smart leggings are made of 80% polyamide and 20% elastane. Their durability and toughness are exactly what you need for a tough workout.  
High-intensity and dynamic training
High-intensity workouts call for higher support for your muscles and joints to avoid injuries. Compression workout outfits provide exactly that. Their compressive effect on one's body enables better blood flow through the body. This facilitates lactic acid disposal, keeping muscle fatigue at bay.  Our pieces from the INTENSE and Honey bunny collection bring you what you need. Beautiful items like the Honey bunny crop top and the Honey bunny leggings will steal your heart in a jiffy!   
For outdoor and hard gym workouts
As fun as outdoor workouts are, their needs are different too. Sweat, sun exposure are two of the main concerns when it comes to choosing workout outfits for you. Fabrics like polyester are popular for their durability and moisture-wicking properties. It is soft, very pleasant to the touch and its ability to expand and contract without getting damaged makes it the best workout outfit fabric.   The Seaqual™ collection by Nebbia chooses recycled polyester as its primary fabric of choice. Through the Seaqual™ leggings and mini tops, Nebbia x Seaqual™ puts a foot forward in the world of environment friendly clothing.
Know more about Seaqual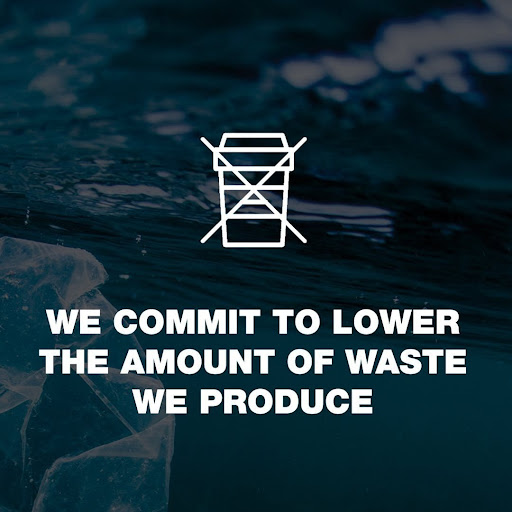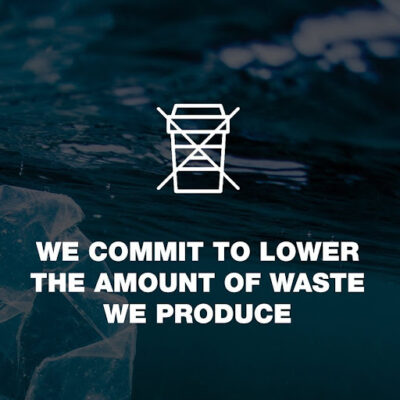 The process employed by Seaqual in manufacturing recycled fabrics is one of a kind. It all begins with the collection of sea waste from NGOs, volunteers, and such noble organizations that help the environment by cleaning up the filth off the beaches. This collected waste is treated by specialist centers which convert this raw waste into tiny flakes of plastic. These flakes and pieces are then converted to pellets or balls of recycled plastic. These are further compressed to form threads which are then stored in coils of threads. These threads then go into the making of the best workout clothes.   The recycled fabric made by Seaqual with Nebbia provides the same comfort and feel as that of regular fabrics. The stretch and brightness of color provided by the two are also similar. But what makes Seaqual an ideal choice is the service it does to the environment. Choosing Seaqual clothes for ourselves too is a step towards a healthy and safe tomorrow. Notable qualities of our recycled fabric include:
Suitable for any sport

Resistant to sweat

Flexible

Dries quickly

Does not crumble

Durable and lasting

Does not allow microorganisms to multiply on its surface

Tested as safe for human health
What Nebbia x Seaqual has to offer
Understanding the immense impact that sea waste has on the environment, Nebbia brings forth its Nebbia x Seaqual collection. The products in this collection stand their ground in terms of comfort and flexibility while adding the touch of grace.    Our top favorite Nebbia gym clothes from this collection are Mini tops, Biker shorts, and leggings. 
Nebbia x Seaqual Mini top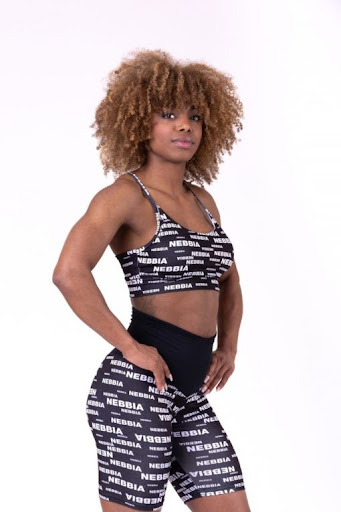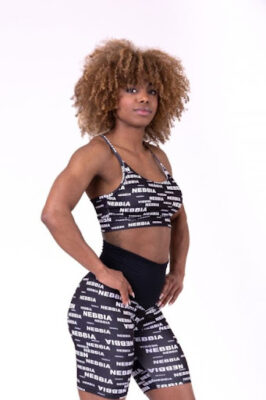 The mini top from this collection is as comfortable as it is stylish! Its fabric will make sure that it stays in place even in the most intense workouts! Its support is exactly what you need for an easy workout. Buy your favorite pair here!   
Nebbia x Seaqual Biker shorts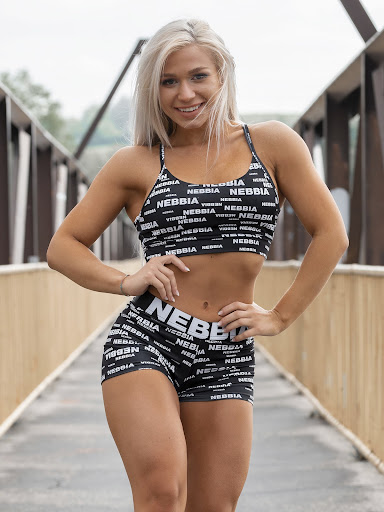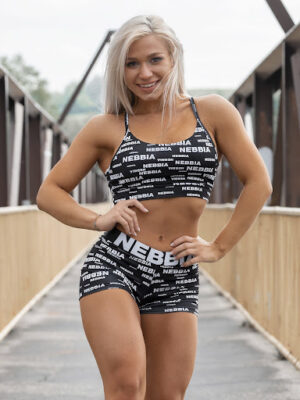 The biker shorts have a very flexible feel that hugs your curves like nothing else. Its sweat-wicking properties will keep you feeling fresh throughout your workouts. Your favorite pair is waiting for you here!  
Nebbia x Seaqual Leggings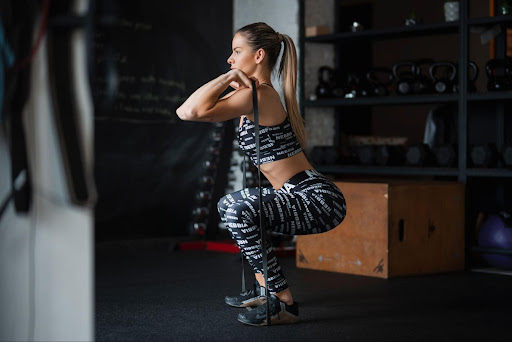 Win against all workouts in these flexible leggings! It keeps microbes away, thus letting you have a safe and energetic workout! Try the pair for you here!
Conclusion
Nebbia x Seaqual is an important step towards a world of environment friendly clothes. While the plastic that ends up recycled is only a fraction of the total amount produced, each piece that finds a new life means less waste, less consumption of fossil fuels, and less environmental pollution. Every workout outfit speaks for itself as you make a healthier choice for the planet.