Nebbia
Grey Hard Core Fitness Sweatpants 510
Product Number: 510
Color: grey
---
×
Nebbia Men Size Chart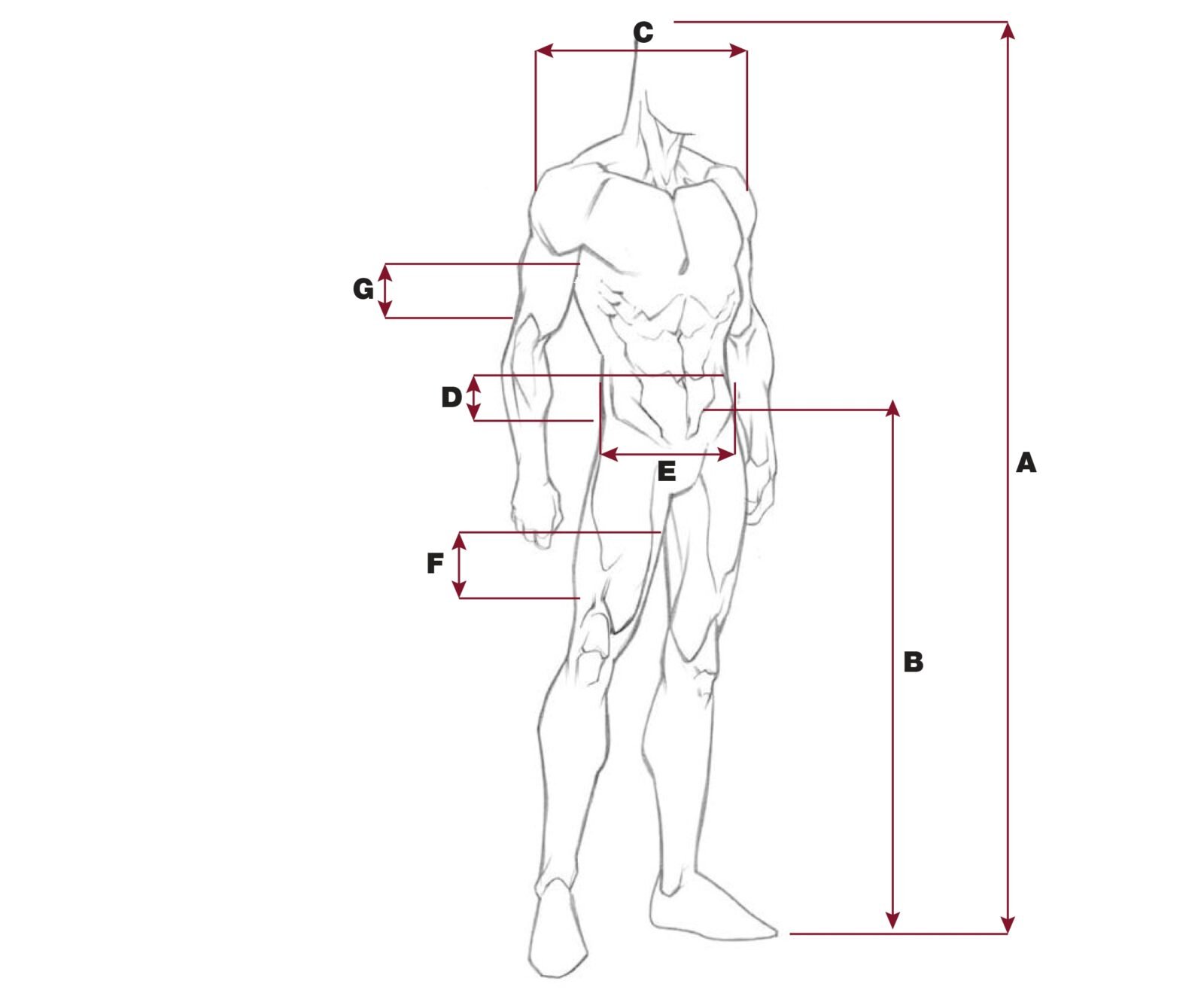 | Size | M (cm) | L (cm) | XL (cm) | XXL (cm) |
| --- | --- | --- | --- | --- |
| A Height | 163-170 | 170to 178 | 178-186 | 186-192 |
| B Length | 92-96 | 96-100 | 100-104 | 105-110 |
| C Chest | 107 | 115 | 122 | 130 |
| D Waist | 85 | 90 | 95 | 100 |
| E Hips | 95 | 100 | 105 | 111 |
| F Thight | 55 | 60 | 65 | 70 |
| G Biceps | 38 | 42 | 45 | 48 |
| Size | M (IN) | L (IN) | XL (IN) | XXL (IN) |
| --- | --- | --- | --- | --- |
| A Height | 64.2″-67″ | 67″-70″ | 70″-73.2″ | 73.2″-75.5″ |
| B Length | 36.2″-37.7″ | 37.7″-39.4″ | 39.4″-40″ | 40″-43.3″ |
| C Chest | 42.1″ | 45.3″ | 48″ | 51.2″ |
| D Waist | 33.5″ | 35.4″ | 37.4″ | 39.4″ |
| E Hips | 37.4″ | 39.4″ | 41.3″ | 43.7″ |
| F Thight | 21.6″ | 23.6″ | 25.5″ | 27.5″ |
| G Biceps | 15″ | 16.5″ | 17.7″ | 18.8″ |
| | | | | | |
| --- | --- | --- | --- | --- | --- |
| | Free UAE delivery over 300AED | | Free UAE exchange | | Cash on delivery within UAE |
loose cut
comfortable and soft
print on the right side
high quality
rubber sewn in the belt
material: 85% cotton, 15% polyester
Estimated delivery time:
-UAE orders 2-3 bussiness days
-International orders 3-5 business days

Free UAE delivery over 300AED
SKU:

510GE
Categories: Men, New Arrivals, Pants
Tags: fitness clothes, fitness clothes UAE, Fitness online shop Dubai, gym clothes, running leggings, Workout clothes, workout cloths dubai, Workout Leggings, workout leggings Dubai, workout leggings uae
Do you like comfort and immortal classics? Our most favorite sweatpants have been given a refreshing touch which they deserved! 
You will like the new material, which is even more nice to touch, soft and high quality at the same time for your hardest training! The new print design is just the icing on the cake 🙂
Go to the gym or enjoy it during the ordinary day thanks to decent colors. We know you will not regret this purchase!
Only logged in customers who have purchased this product may leave a review.
You may also like…
Chat with us